Naftamatika
NAFTAMATIKA offers modern, efficient, proven solutions for producing oil wells. Our Customers get technologies and equipment, that have no analogs in the world. We have developed and are producing the unique automation equipment for oil production and are supplying our partner`s products. Our company is focusing on innovations, is permanently carrying out R&D, upgrading the produced equipment and improving the quality of services.
Based on the product line of intellectual controllers we develop special-purpose solutions according to Customer`s requirements specification for different oil production, transportation and storage facilities. Utilizing the whole line of controllers for different facilities and uniting them into a network, we build "intellectual" oilfield, that has the following characteristics:
Large-scale automation of oilfield equipment

Data acquisition and transmission via SCADA for real-time processing

Field development control based on monitoring of main parameters in real time

Field development management
What we do
NAFTAMATIKA fulfils system automation projects for different oil production facilities, including construction and assembling works, commissioning and metrological calibration. We install control stations and controllers of various manufacturers, provide maintenance support, routine maintenance, warranty and after-warranty service. We can design and install data acquisition and remote control systems by means of different communication types. We also construct industrial networks. NAFTAMATIKA offers various solutions for surface and downhole equipment optimization, analysis of its efficiency, extension of overhaul period for well equipment, operating costs reduction and production rate increase. Our company is permanently carrying out R&D in the field of development and upgrade of control stations and automatic control systems for different oil production and transportation facilities. Our specialists provide also rod pumping optimization trainings.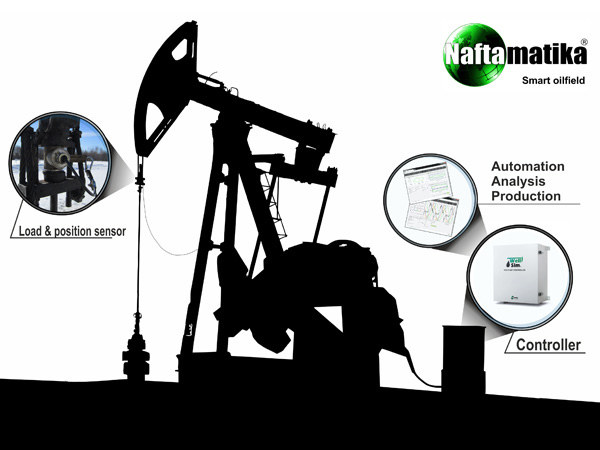 Our history
NAFTAMATIKA was initially established in 2009 by the team of engineers from USA and Russia, that worked previously for such companies as Lufkin Automation, Spirit Global Energy Solutions, Tatneft, Nort Telecom and had a great experience in the field of oil production automation, SCADA systems deployment and in network and information technologies in general. Specialists of the company optimized the operation of thousands of production wells in USA, Russia and CIS, Europe and Asia.
Our mission
Our mission is to provide oil production companies with the best service of well analysis, selection and operation optimization of surface and downhole equipment, oil production automation and metrological provision. Solutions offered by our company aim to increase the profit of oil producing companies due to reduction of oil production costs. Increase in productivity and reliability of your wells is our job. We offer innovation solutions, that work.
Quality
Only verified, tested, safe and high quality products are able to successfully compete on contemporary market. NAFTAMATIKA products meet all necessary requirements. Among others NAFTAMATIKA is ISO certified company. You can learn more about our interest in quality here.
Health, Safety and Environment
NAFTAMATIKA is fully committed to the principle of sustainability. This encompasses prevention of occupational illnesses, incidents and injuries to its employees. NAFTAMATIKA is equally committed to the protection of environment and prevention of pollution.
Our HSE policy is:
To provide adequate control of the health and safety risks arising from our work activities;

To consult with our employees on matters affecting their health and safety;

To provide and maintain safe equipment;

To provide information, instruction and supervision for employees;

To prevent accidents and cases of occupational illnesses;

To maintain safe and healthy working conditions.